Previously, we shared a testimonial from Larry Brenner, VP of the Crossroads at Oldwick Community Association in Whitehouse Station, NJ. Mr. Brenner had voiced his gratitude for Mike Woronowicz, our NJ landscaping branch manager who works directly with the association's board to ensure its grounds are in top shape at all times.
We were pleased to recently receive a second letter of praise from the Crossroads at Oldwick, this time from another member of the association. He wrote:
"Hi Mike,
Just a note to say how pleased we are with the mulching work yesterday: the finished appearance is outstanding!
Your crew is very professional, friendly, and highly competent. Not only did they distribute the mulch beautifully, they also completely cleaned up afterwards, leaving no trace on the street that they were ever there.
Kudos – and thanks again for a great job!
Steve
Crossroads at Oldwick"
Commercial Landscaping with Care
At High Tech Landscapes, it's not just about doing our job and moving on to the next. We truly value our client relationships, and take pride in creating a great experience all around. This includes everything from consultancy to cleanup, because every commercial property should look this fantastic: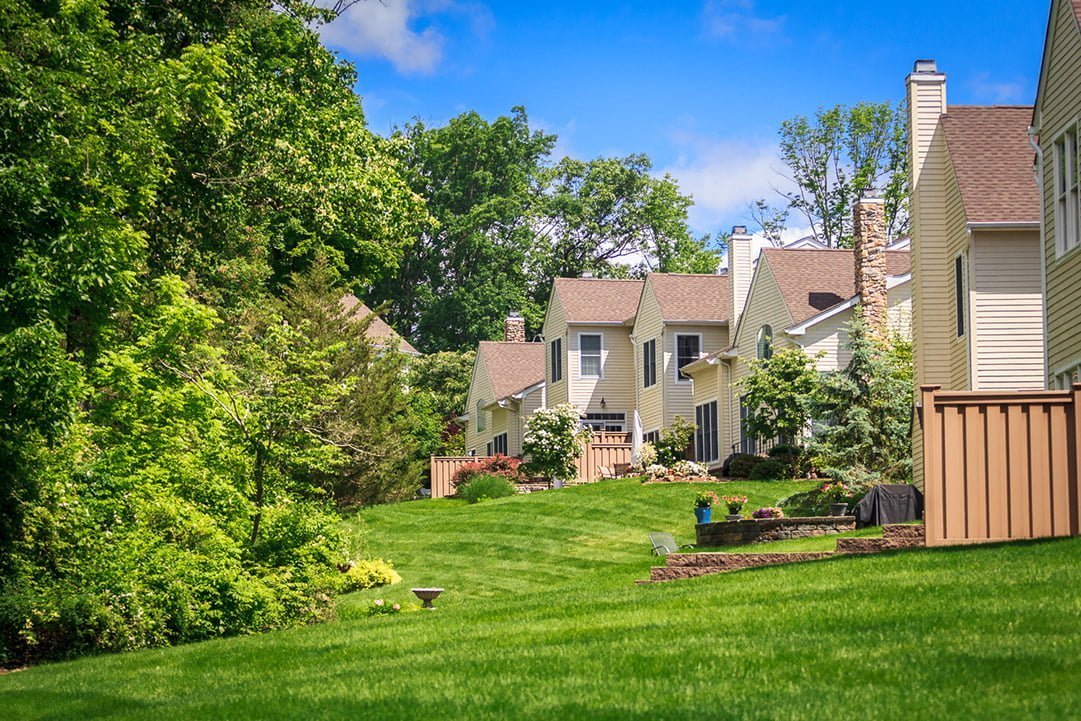 Crossroads at Oldwick Community Association, Whitehouse Station, NJ.
To learn more visit commercial landscaping services.