Keep Your Family & Pets Healthy with Organic Insect Control
Fleas, ticks and mosquitos are not just annoyances; they are major health hazards hiding in tiny, sometimes untraceable bodies. These insects feast on mammals, reproducing at astoundingly prolific rates. In most cases, children and/or pets unknowingly bring fleas, ticks or mosquitos indoors after playing in the yard. However, the bigger problem is that the insects usually lay their eggs directly onto their host. The eggs then fall off of the host's body, quickly leading to infestation of the entire area.
Disturbing Facts About Fleas, Ticks & Mosquitos
If fleas were humans, they could long jump nearly 1,000 feet based on the proportion of their real-life size to their jumping ability.
A female flea can consume up to 15 times her body weight in blood daily.
Within 48 hours of her first meal, a female flea will then lay hundreds of eggs.
Female fleas lay up to 2,000 eggs in their lifetime.
Female ticks can lay up to 3,000 eggs in spring.
Some ticks will expand up to 4 times their size after a meal.
Ticks have properties in their saliva that make it difficult for mammals to detect when they have been bitten.
Ticks often crawl to the head of their host, because the skin there is thinner in humans and more difficult to groom in pets.
New Jersey has one of the highest rates of Lyme disease, commonly carried by ticks, in the U.S.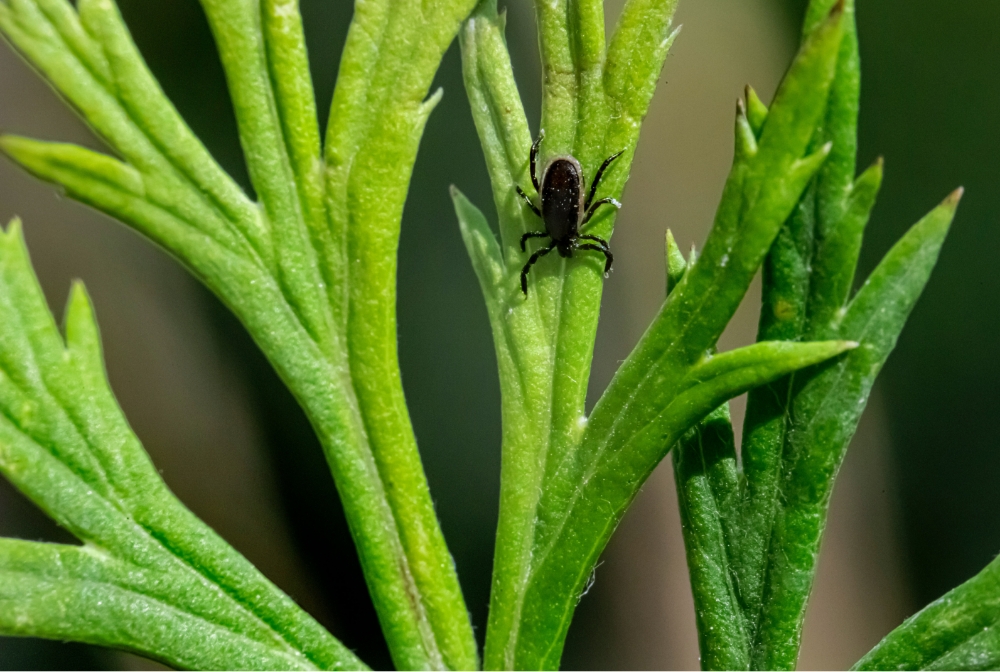 Tailored Flea, Tick & Mosquito Control Programs for NJ Homeowners
Controlling fleas, ticks & mosquitos is a losing battle when homeowners respond to infestations only as they arise. The most effective way to keep fleas and ticks from invading your home is with professional insect control from a trusted provider like Integrated Plant Health Care Systems (IPHCS). We use organic flea, tick and mosquito sprays that work to combat these disease-spreading nuisances along with the thousands of eggs they carry. Moreover, we can create a program based on your specific needs, with ongoing treatment and reliable service.
Don't wait for that first critter to appear; fight fleas, ticks & mosquitos proactively with the help of IPHCS. Contact us to learn more.