Those of us with green thumbs and black thumbs alike can appreciate the comfort and beauty living plants bring. This is why most of us love the season of spring; spring brings the blooms and bursting life. It brings the world around us back from New Jersey winter's shroud and makes our gardens flourish again.
There are hundreds and thousands of variety of flowers in the world. Some are known for their unique scents, while others are loved for their beautiful colors. Every flower has its own distinctive grace and charm, but only some are hardy enough to herald the coming warmth with blooms before the rest! Today we will be discussing 5 spring blooming plants that you can add to your property to bring the beauty of new buds, even when the rest of the flora hasn't quite caught up to your spring fever. With that being said, let's just jump right into it.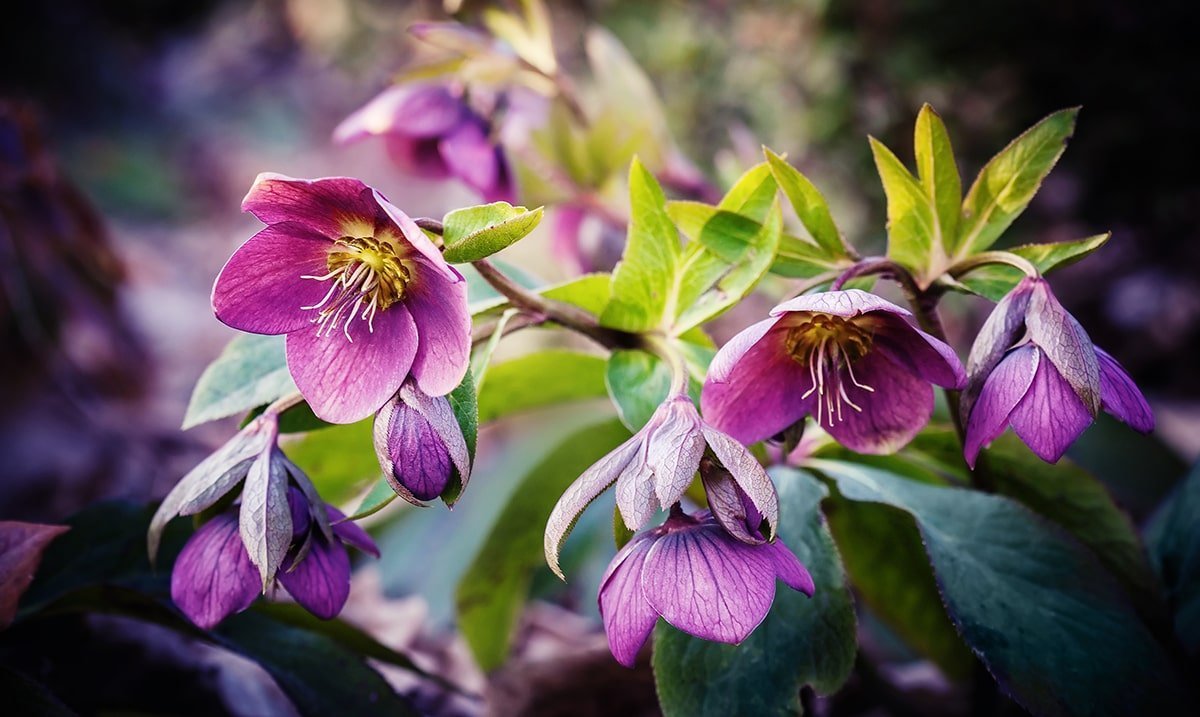 1. Hellebores:
First up on our list is the lovely Hellebores. This plant is known for its quick blooming period, and it is said that it blooms as soon as a warm winter day comes. This plant is also famous by names such as Lenten Rose or Christmas rose. These nicknames grow from the idea that it grows even in the cold climate of winter, especially near Christmas.
Hellebores offer a variety of colors as the months pass by. In January, they bloom a shade of white, in February blooms a pink shade, and by March will change into purple. They are grown in semi-shaded areas and require only regular moisture, so if you have a relatively shaded area and prefer a low maintenance garden, Hellebores could be your perfect flower.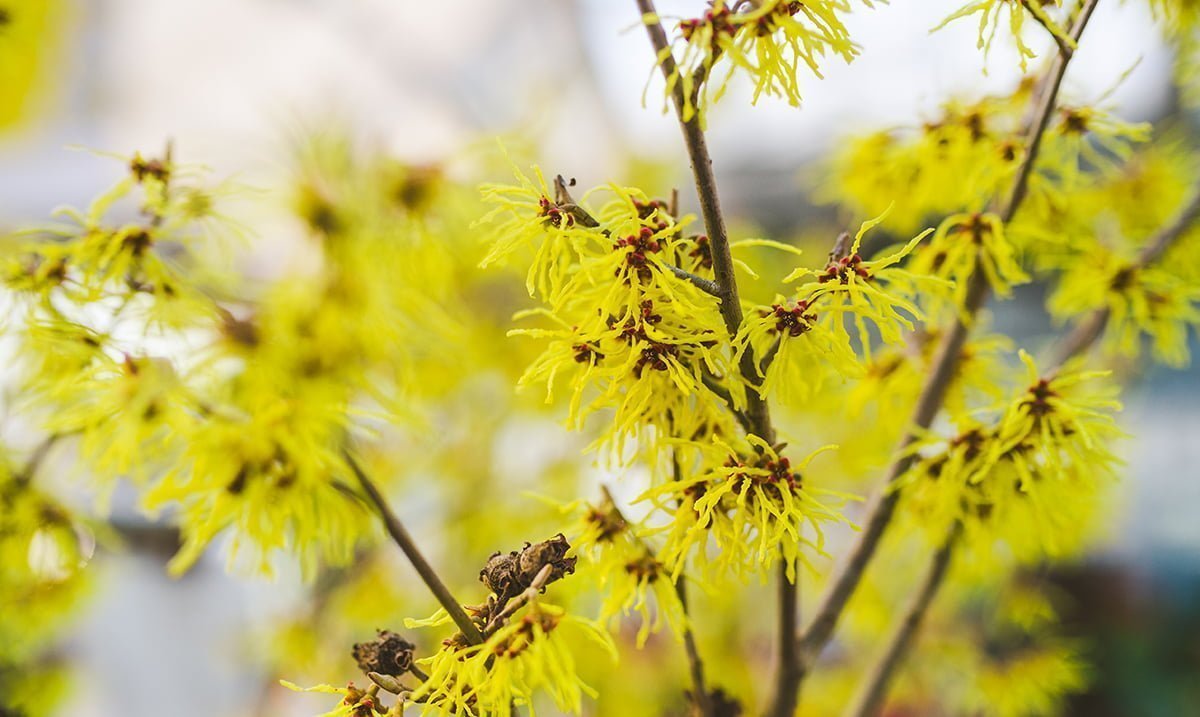 2. Arnold Promise Witch Hazel:
If you are looking for a plant that will have everyone's gaze land admiringly upon the garden, then Arnold Promise Witch Hazel is the early bloomer for you. It blooms in late winters and early springs, and produces flowers which are golden-yellow in color and give off a wonderful citrus scent.
The best part about Arnold Promise Witch Hazel is that it is a carefree plant, which means that it does not attract insects or diseases. This makes it perfect for those who are extra cautious about such kind of aspects. They grow at a slow-to-moderate pace, but can reach up to a height of 10 feet. These plants offer a great visual appeal when they are planted as borders or on transition zones.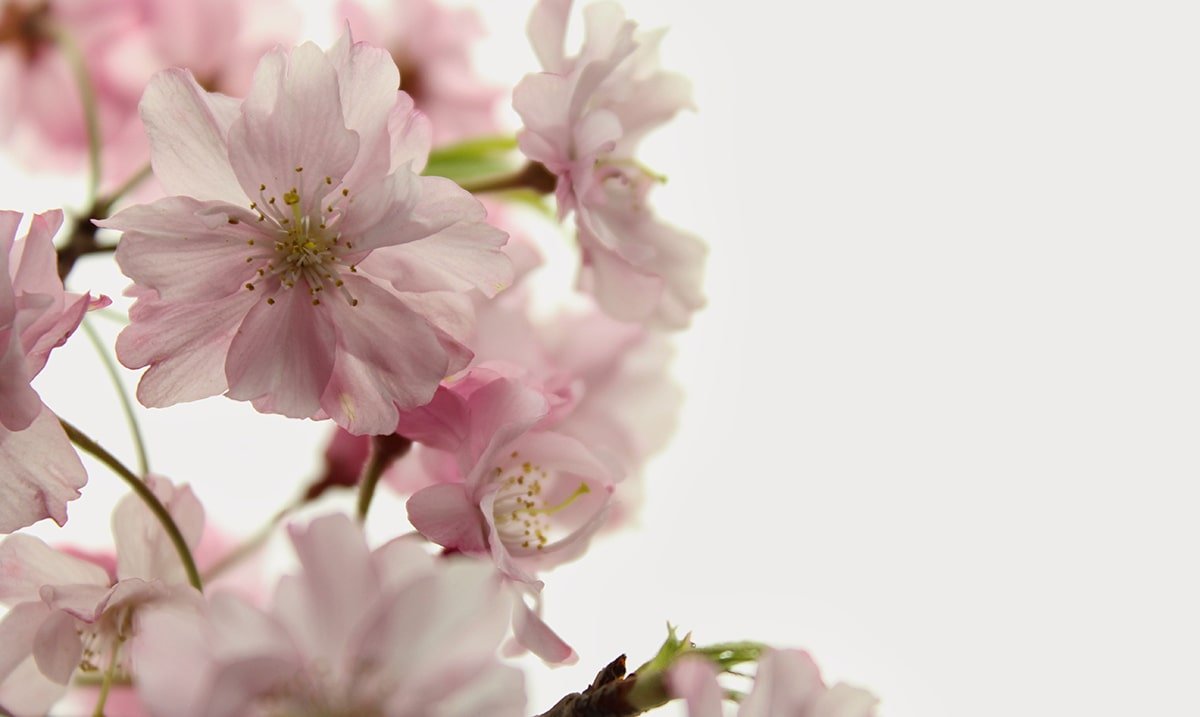 3. Snow Fountain Cherry Tree:
If you appreciate an option on the taller side, the Snow Fountain Cherry Tree could be a great choice for your space. This plant is famous for its visual charm and appeal, and it offers a spectacular addition to the entire garden.
This plant grows in winter, spring and summer, so you do not really have to worry about its imposing empty presence in an off-season. In winter and spring, it offers lovely cascading white flowers, and in summer bears red ornamental fruit. This plant is also insect and disease resistant, so you can use it throughout your garden without any issues. You can plant them in any soil with good drainage, under direct sunlight for best growth.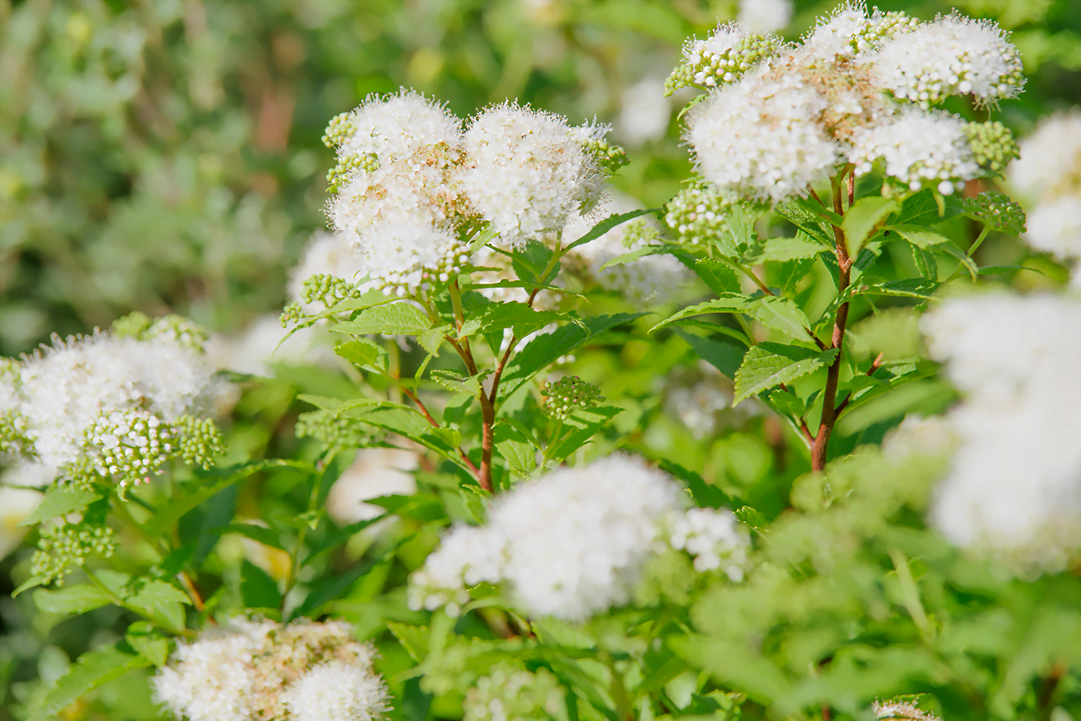 4. Snowmound Spirea:
The shape of this plant follows its name in perfect accordance. Snowmound Spirea produces cascading mounds of white flowers that can grow up to 3 feet in height, so if you were interested in a more moderate sized garden adornment, this could be the plant you've been waiting for. They grow in the later spring season and continue their growth into the summer season, while the color of the flower grows from light green in the spring to dark green in its later blooms.
This plant is very popular for its low maintenance needs. If you do not have time for regular maintenance but appreciate some greenery outside your home, then you can go for this plant without thinking too much. All you really have to take care of is to take the roots off the plant every two years.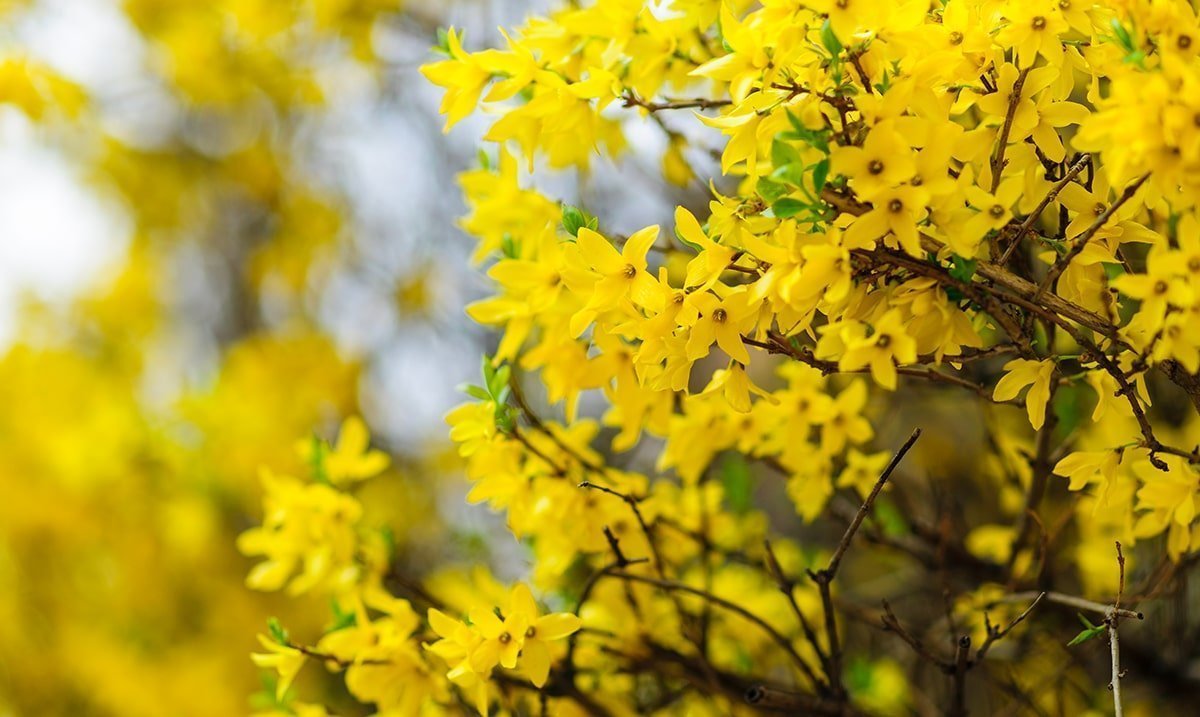 5. Dwarf Forsythia:
The last in our list, Dwarf Forsythia, might fool you with its title. It is not really dwarfed in any real sense, as it grows about 2 to 3 feet, but the classic forsythia can triple that height. If, like the Spirea, you are interested in shrub-sized additions, the Dwarf Forsythia could be for you. It comes in a variety of sunshine-esque shades, and they are great for landscaping as they carry the essence of Big Forsythia.
These were just some of the best spring blossoms that you can add to your garden to enhance its charm in the earlier seasons. To kickstart your garden, please check out our Integrated Plan Healthcare System and our residential gallery.