Taking care of a garden can be a lot of hard work! The Northeast weather can take a toll on your plants and shrubs – especially if you've made the wrong selection of plants for this climate. Fortunately, there are plants that require low maintenance that will make your yard beautiful without a lot of time and energy on your part.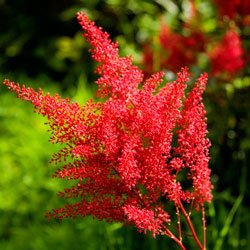 This tough perennial is known for its large, fern-like look and feathery texture. They can come in pink, red, white, and lavender shades and bloom once summer begins. This plant will need shade and wet soil for ideal growing conditions. Due to its need for damp soil, it is a popular plant to grow near ponds or in low-lying areas of your yard.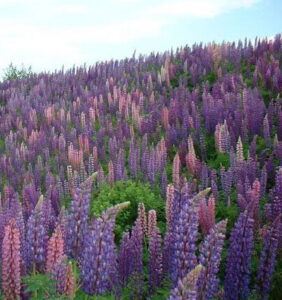 These native wildflowers grow best in complete sunlight with drained soil. If Caroline Lupines are grown without proper sun, they will grow with a bend that leans towards the light. Lupines can be nearly drought resistant if they are given enough water before they flower. Due to its bright shade, these flowers look best in the middle of the border with a dark background. Lupines are a great robust plant that will add a vibrant hue to any garden and don't need much nurturing.
Do you wish that more butterflies visited your garden? The Eastern Bluestar is an attractive, star-shaped flower that is popular with migrating butterflies. The Bluestar needs full and drained soil for proper growth. Another neat aspect is its changing color with the seasons. These flowers are blue in spring, and will transform into a pleasant yellow color for fall.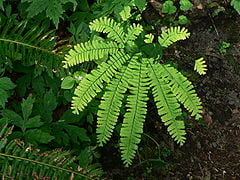 This fern may be slow to grow, but the graceful appearance theyproduce is worth it. The fronds have a dainty exterior that resembles lace when clumped together. Maidenhair ferns may be hardy, but will also need shade and moist soil, with a necessity for humid conditions.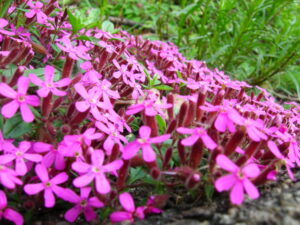 These small pink, violet, and white flowers, also known as Saponaria, look excellent in groups. The best part is that they are pretty and easy to grow! Soapworts will need full sunlight and drained soil. If you are a beginner gardener, soapworts are a great "starter plant" for you!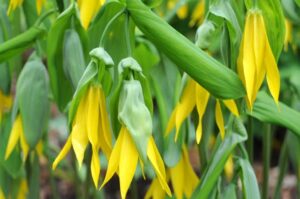 Also known as Bellworts, Bellfowers or Merrybells, this plant is distinctive for its downward hanging flower. Uvularia are easy to grow and add a charming aesthetic to any garden. This plant will require well-drained soil and shade. It is recommended to plant these in groups for the best visual appeal.
These large, white flowers will make a beautiful addition to any garden. These can be grown with partly sunny exposure with well-drained soil. The lowest leaves that grow on the stem are long leaf-stems that tend to either be upright and springy, or lying flat close to the ground. Anemones are great for covering a large space due to their quick growth.
Anyone, no matter the experience, can enjoy growing their own garden. The most important thing for any gardener/homeowner is to know what plants will do best in their yards. These plants are all "Jersey-friendly"! Have fun with your landscaping, and happy gardening!