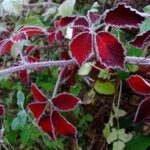 During the winter months, the landscape can get pretty bleak. Your yard and your neighbors' yards don't look as colorful. But it is interesting to consider the various plants that do stay green all winter long. Planting this spring or summer will give you splashes of color around your home when the snows come this November.
So let's talk about some of this greenery. It can provide an appealing visual element when everything looks pale and gray. Even in very cold weather climates, there are some shrubs that do well. Cedar and Juniper both can handle the coldest winter weather. There are also shrub forms of Holly – ask your landscaping and gardening professional about those. If you have not heard of it, Inkberry is nice to look at with dense foliage and glossy leaves. Mountain Laurel stays green all winter as well. The nice thing about planting the shrubs is that you are providing protective habitat for small creatures and birds. So they will appreciate your efforts.
Everybody of course thinks of the evergreen tree when theyimagine what would stay green  year-round. And certainly you can plant different varieties of these trees if you want some greenery during the winter months. Spruce, Fir, Hemlock, and Douglas Fir will all do very well in our state. It is a matter of selecting the shade of green that you like because these different evergreen trees have different colors to them.  Holly trees can be a nice option but they take a little TLC so again, consult with a professional like us.
There are also some smaller plants and ground cover that stay green through the winter and look very pretty. English Ivy and Oregon Grape Holly are two good choices. Certain ferns hold up in the snow as does Creeping Mehonia. Remember, when planting trees, shrubs and ground cover, follow all planting and care instructions. If you are unsure of something, ask. You don't want to waste your money planting something at the wrong time, or in the wrong soil, or giving it improper care, and having it die. It pays to get all the
info for successful planting and care.
There are also some creative ways to add splashes of color to your porch, lawn and garden during winter months. Place a bright red or green wheelbarrow on its side or tipped forward on the lawn or beside the walkway, and place potted year-round greens in it.  Tie up a bundle of Indian corn and hang it from the mailbox post, garden gate or on the garage door. Tie a brightly colored scarf around a pale, drab garden statue, or wrap a wide colored ribbon around columns or gate posts/fenceposts. Grab a bright red bushel basket or any
colorful basket or crate, and fill it with pinecones. Place it out front in a good spot.
If you decide to plant some permanent greens, plan now for a more colorful lawn when fall 2014 rolls around.