Although the spring season is over, there are plenty of shrubs that blossom for the fall. Warm, beautiful autumn colors can create a welcoming lawn or garden without the need of pastels. The following are recommended shrubs that will still look great in the autumn and keep your lawn looking vibrant.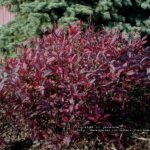 Virginia Sweetspire
By the time it's fall season, this shrub transforms into a red-purple hue that is a wonderful addition to any garden or lawn. For the best results with the fall color, it is best to plant in the sun. White flowers will bloom in the summer time. This shrub is easy to grow, whether it is in moist or average soil. Sweetspire is best used to border lawns and beds.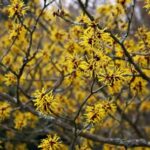 Witch Hazel
Witch hazel adds bright oranges, gold, and red to any fall garden. This tall shrub can grow as high as twelve feet and is perfect for lawn borders and privacy. Certain types of witch hazel will bloom at different seasons.  The most common form of witch hazel will bloom in the autumn. Witch hazel should be grown with well drained, moist soil with either full sun or partial shade.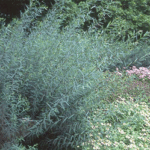 Dwarf Arctic Willow
While there are numerous varieties of willow, the dwarf arctic willow is recommended for landscaping. It is easy to maintain because the dwarf arctic can adapt to a variety of soil and sun arrangements. This shrub is unique for its red shoots and captivating blue-green leaves. In the spring, green catkins (cylindrical flower clusters) grow from the branches.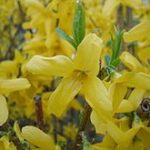 Forsythia
If you need a vibrant splash of yellow added to your garden, consider growing forsythia. The golden hues of this shrub can create a dramatic affect for any landscape. While forsythia is beautiful, it is not recommended for beginner gardeners. Much pruning and plenty of water and sun are required to keep this shrub in the best of shape. You can also train this shrub to grow against an espalier (a frame that allows plants to grow on a flat plane against a wall, fence, or trellis) for an excellent addition in the spring season.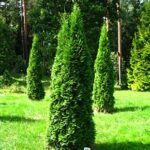 Arborvitae
This popular and tall evergreen shrub will look great throughout the year and provides privacy due to its thick growth. The fan-like foliage adds a soft texture that is atypical of most hedges. You can also purchase smaller varieties of arborvitae if you need to accent a small garden. It is best to grow in full sun and moist soil.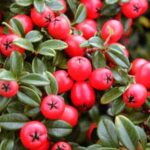 Cotoneaster
Any landscape could use cotoneaster to add some traditional green shrubbery. Cotoneasters vary in size, from compact and tall, short and wide, to as well as large all around for hedges. Fortunately, this shrub is not a typical green bush many would come to expect. In the autumn and winter, cotoneasters grow red berries that add a cheerful, holiday aesthetic to its surroundings. This shrub grows best in full sun with moist, well-drained soil.
Now is the time to think about the perfect autumn shrubs for your garden. Remember that although spring is over, you can still have a colorful garden for the fall. Your landscaping center can recommend and share more details on hedges and shrubs. Happy gardening!